August 15, 2017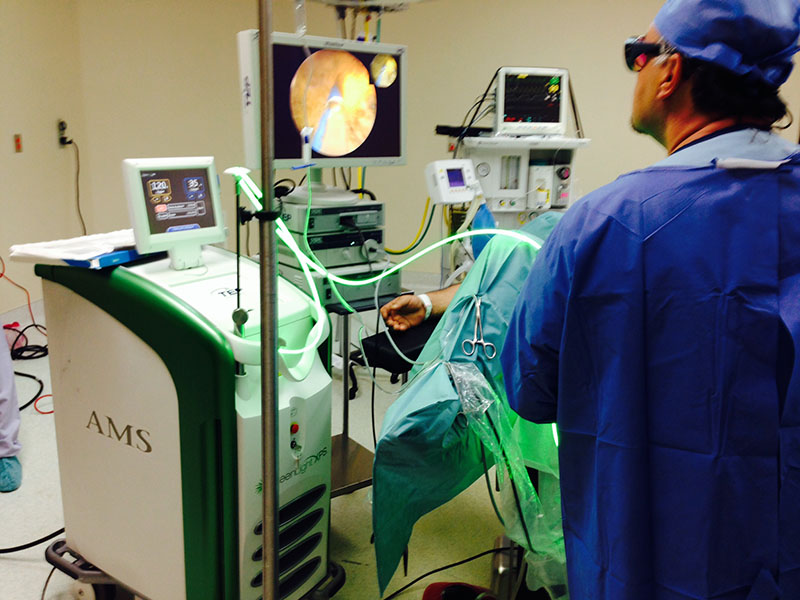 Hospital Sharp Mazatlán once again demonstrated its innovation in surgical procedures. On April 9,
2016 Dr. Nadim Audelo Aun and his team successfully performed 2 prostate surgeries using Laser
Green Light, a technology which is not widely available in Mexico.
Green Light XPS is a photo vaporization system using continuous laser wave with a maximum
power of 180 watts. This allows prostate surgery under direct vision with minimum bleeding and
minimum inflammatory reaction which translates to a better recovery for the patient.
Dr. Audelo is one of the first urologists in the northwest of Mexico to use this type of treatment.
He worked closely with TEP Medical Solutions, who are responsible for introducing this technology
to Mazatlan. With this therapeutic advance and the new equipment recently acquired by Hospital
Sharp Mazatlán, we continue to provide excellence in medical care to our community.