September 2, 2016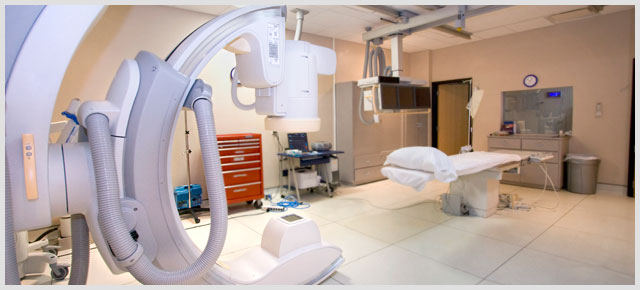 Coronary Artery Disease is currently one of the main causes of death in adult patients worldwide. Risk factors such as high blood pressure, diabetes, high fat diet (high cholesterol and triglycerides) obesity and smoking as well as a sedentary lifestyle, increase the chances of suffering a heart attack (miocardiac infart)
Once a heart attack occurs because a coronary artery is occluded, it is important to recover blood flow through this artery as soon as possible so as to minimize the damage to the heart muscle and decrease the chances of heart failure resulting in death. Previously, only drugs were available to achieve this and subsequently open heart surgery was pioneered, but today the vast majority of heart diseases are resolved through catheters that go through the arteries to the heart (cardiac catheterization).
At Hospital Sharp Mazatlan we have a Cath Lab where complete studies of the arteries of the heart can be performed to detect partial or total occlusions and, if it is necessary, to repair them at that moment.  These studies are not limited to the heart; it is possible to study any artery (e.g. cerebral, carotid, pulmonary, renal, limb) and repair them by this method.
Among others, some of the more common procedures performed include placement of temporary and permanent pacemakers, ablation, and in patients with heart failure: implantable cardioverter defibrillators (ICD).
More Information
Our unit is constantly being updated with the latest technology for care of patients with peripheral, cerebral and cardio logical vascular system problems. Our professional staff includes a Cardiovascular Surgeon, an Interventional Cardiologist and an Arrhythmiologist.
Our Cath Lab is equipped to diagnose and treat cardiovascular disease:
Heart attack
Pacemaker implants
Stent placement
Chest pain
Cardiac arrhythmias
Congenital heart disease
Additional services:
Arrhythmia clinic
Echocardiography
24 hour Holter Monitoring
Stress Test
Cardiovascular rehabilitation
Coronary angiotomography
Electrocardiogram
Nutritional assessment
Staffed by Interventional Cardiologist and Arrhythmiologist certified by the Mexican Cardiology Council.