August 14, 2017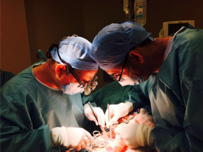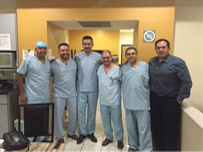 An other successful kidney transplant form a "live donor" has been performed at Hospital Sharp Mazatlan.
The transplant team successfully performed a kidney transplant to give new life to patient Jose Gamboa Chaidez who has been on hemodialysis treatment for the past 2 years. The donation was received from the patient's friend. Two surgeries were performed: one to remove the kidney from the donor and the other to transplant it into the patient. Both operations were successful and both patients recovered well.
For Jose Gamboa Chaidez this surgery has been a new opportunity for life, achieved thanks to the donation of his friend, this priceless and nameless gift. He expressed his happiness and his desire to recuperate quickly so he can return to work and help the people who have supported him through this life saving journey.