September 2, 2016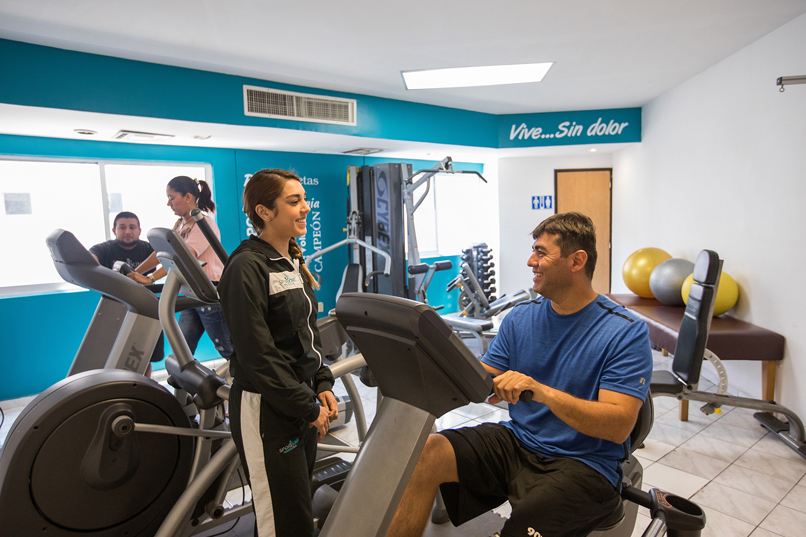 Hospital Sharp Mazatlan is committed to improve the health and well-being of our patients, not only while hospitalized but after they have been discharged.
In alliance with Sportkines Physical Therapy and Rehabilitation Center, conveniently located on the 2nd floor of the PoliMedical Building adjacent to Hospital Sharp Mazatlan, we provide the services required to get your body back to its optimum performance.
Physical rehabilitation treatments include:
Electrotherapy
Hydrotherapy
Cryotherapy
Mechanotherapy
Massage: Sport, Deep Tissue & Relaxing.
The premises have a therapeutic gymnasium as well as private treatment rooms, where our team of specialists will provide you with a custom-made program suited to your individual needs.
Main conditions which we treat:
Pre and Post-Surgical Rehab
Sprains, Fractures and Dislocations.
Facial Paralysis.
Lumbar Pand & Sciatica.
Tendonitis
Herniated Discs.
Receive a 15% Discount on all services by presenting your SHARP Card.
Visit us for a free evaluation.